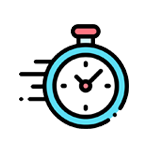 CONVENIENCE
Every meal is individually packed and sealed for a complete fuss free experience.
We are open to partnering up with retail stores. Speak to us to find out more at
hello@petcubes.com
SERVICE
We provide the friendliest service and attention to each customer.
Reach us at
+65 6904-0603
or WhatsApp
+65 9632-6855
during office hours.
THE FRESHEST FOOD
High speed machines for filling and packaging are used to prevent bacterial contamination.

Japanese-made high barrier seals are used to lock in freshness and keep our products in peak quality.